In the last 44 years or so, some two virtually indistinguishable decisions were made outside Tanzania that have a lasting impact on the survival of this country. The current one with a lasting impact is a trash clean-up campaign.
The first decision was made in 1974 by the United Nations in the United States of America. The second one was made, rather recently in 2008 in a very small European country called Estonia. In essence, the size of the country does not matter much; what matters is the significance of the decision made.
In 1974, the UN, while haunted by the stark truth on the state of the earth, said this planet will crumble on its own weight of ruin and greed and sink in a bottomless pit of devastation if mankind does not stop destroying environment with human activities that mirror what is popularly called human development or human advancement or modernity and you name it.
That UN proclamation gave birth to what we call today the World Environment Day (WED). This day is celebrated annually on June 5.
Tanzania marks this day every year, whether or not sufficiently, against the backdrop that this nation, as part of this planet, will sink in that bottomless pit of devastation, if it will not stop destroying environment whether by omission or by a commission.
And after the Stockholm conference, Tanzania formed the National Environment Management Council (NEMC). Something to be proud of and report about is that in recent years, especially during this Magufuli administration, NEMC has walked the talk and it is taking action against persons and institutions harming the environment.
In 2008, simple innocent but very intelligent individuals in Estonia triggered of a public mass movement when 50,000 people united together to clean up their entire country in just five hours! It was a big thing with a global outcome that could not be noticed then. But the consequences of that action by the Estonians are now being felt worldwide.
While the UN's decision led to the birth of WED, the Estonian action gave birth to Let's Do It World (LDIW) movement, led by the Let's Do It Global Foundation. For a decade now the Let's Do It Global Foundation has been mobilizing and organizing world peoples to fight trash generated by human activities in every home and every institution in each country.
The WED, one can argue, is for the most part known to the Tanzanian informed public. But this cannot be said to be true with LDIW. LDIW is very new to Tanzanians. While the Tanzanian chapter of the LDIW was launched only in February this year by Minister of State, President's Office, Regional Administration and Local Governments, Suleiman Jafo, the WED is 44 years old but the initiative, the hate-trash campaign, championed by the Let's Do It World Foundation has to be known to the Tanzanian public because of its significance to the survival of this country.
So it is only fair and natural that there be a massive countrywide awareness campaign led by our mass media and that campaign has to be explicit in public rallies of all types.
It is logical to encourage a massive countrywide awareness campaign because, in some way, the World Environment Day and the Let's Do It World are twins fighting to save this planet from effects mounting trash. This trash at the world and national levels, some highly poisonous, is polluting the ground, the atmosphere and water bodies like rivers, lakes, and seas. In the end life of every creature will finally end when the earth, atmosphere, and water bodies are poisonously polluted to the highest degree.
And there is evidence behind making this argument: while WED encourages worldwide awareness and action to protect the environment in order to save the planet from eventual self-obliteration, LDIW encourages people in every country to move trash to legal disposal sites to stave off self-obliteration. No doubt these are good and dignified goals for the good of every creature trotting this planet.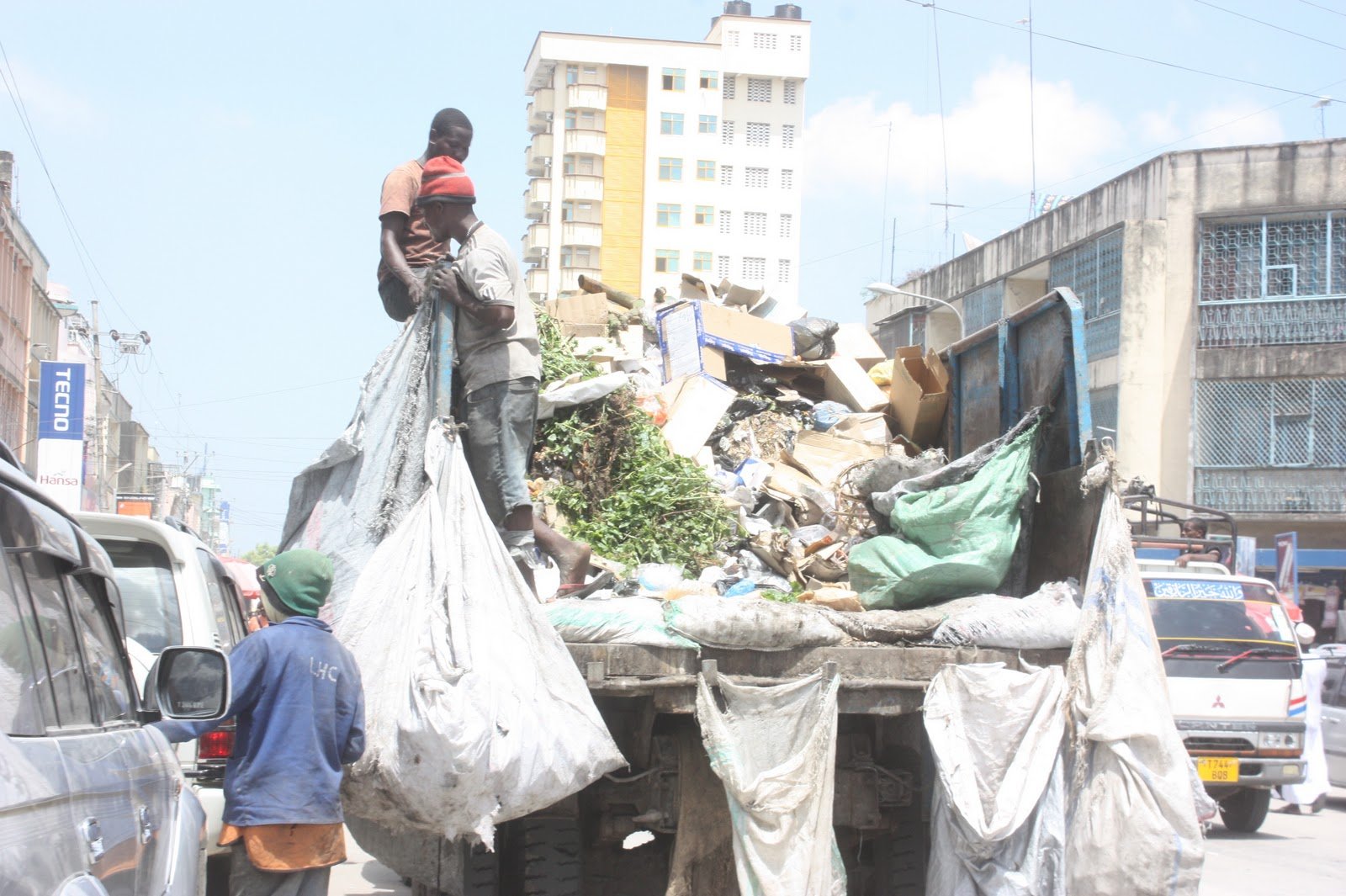 Now, the big question is: Can Tanzania be a successful nation in the world clean up campaign?
The quick, theoretical answer is yes. Yes because Tanzanians are as human as any other peoples the world over. If others are succeeding, Tanzanians must succeed too. The issue here is seriousness.
No doubt Tanzanians are aware of this. But that isn't enough. Tanzanians have to be serious and keen on the global vision in this aspect: the vision of a waste-free world. Further, the Government of Tanzania, public and private institutions have to support the campaign in order to slowly have a waste-free Tanzania.
The Let's Do It Global Foundation appointed the Nipe Fagio, a non-governmental organization, to be the lead organization (TZ Leader) of the Let's Do It World – World Cleanup Day Campaign. And on this score let two things be made clear.
First, the World Cleanup Day Campaign seeks to unite 5% of the global population in a one-day cleanup action and making a plan to keep this planet clean. Second, at a national level, the campaign seeks to engage 5% of Tanzania's working population, roughly 1.1 million people, in a massive global clean up to be staged on September 15, this year.
The Leader of the Nipe Fagio, Ms. Tania Hamilton, says they are comfortable in shouldering the responsibility as TZ Leader of the world cleanup day campaign. The Nipe Fagio's core business since 2013, she says, has been community outreach, waste awareness and education and changing behavior. "It makes perfect sense for us to be the lead organization, utilizing our existing partner network to reach our ambition (in several areas)."
She itemizes her organization's ambition is to:
Engage 5% of Tanzania's working population in the September 15, world event.
To work with the government and private sector in providing the infrastructure, equipment, and logistical support to collect a minimum of 16,500 tons of illegally dumping waste across all regions of Tanzania.
Lead awareness-raising campaigns, community gatherings, cleanups and school outreaches to build community momentum and excitement.
Map illegal dumps in as many regions of Tanzania as possible and support communities to clear them. Support roughly 3 cleanups in all regions (approximately 90 cleanups) and 10 per month in Dar es Salaam, prior to September 15.
Have massive media engagement, including TV, radio, digital, newspapers and print events.
Ms. Hamilton is aware of the workload before them but she is optimistic. "This is obviously a very ambitious mission. However, it is possible through coming together as a coalition of partners who believe that change is possible. We simply need to hold hands and make it happen." In other words, Ms. Hamilton believes Tanzania be a successful nation in the world clean up campaign.