England's Adam Peaty extended his unbeaten record by defending his men's 100m breaststroke title at the Commonwealth Games.
Peaty clocked a Games record of 58.84 seconds to finish ahead of compatriot and 200m breath stroke champion James Wilby.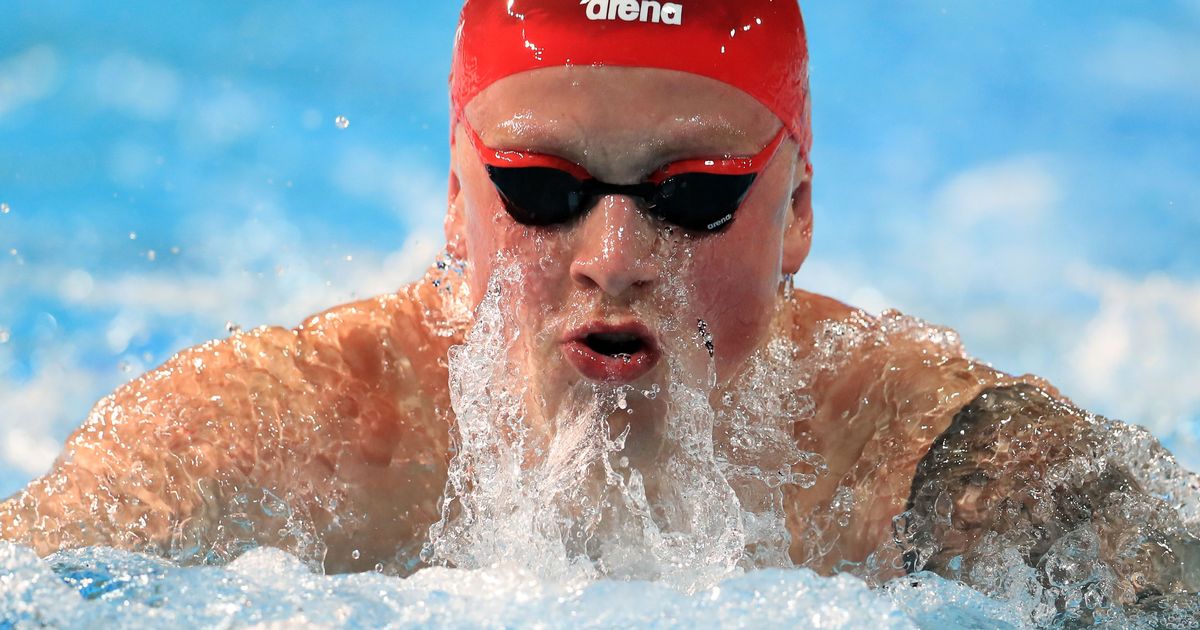 Wilby (59.43) finished ahead of South African's Cameron van der Burgh (59.44).
Peaty, 23 is unbeaten in the discipline since the 2014 Glasgow Games.
"It was all about the race, not the time. I'm now four years undefeated," Peaty said.
"I've ticked everything I wanted to do tonight. My teammates have kept me on my toes. Its nowhere near my personal best, but it was all about the race."
Peaty led after the first split but did not challenge his own record of 57.13 set at the 2016 Rio Olympic Games.
Fast-finishing compatriot Wilby, who had won surprise gold in the 200m breaststroke, said: "I'm happy with that. It was rough getting over 200m yesterday and I just tried to keep along with Adam. Happy to get the one-two for England."
Van der Burgh is a renowned quick starter, but after being edged out by 0.01 by Peaty off the blocks, was unable to make up the ground.
Scottish duo Ross Murdoch and Craig Benson finished fifth and sixth respectively, with England's Andrew Willis eighth