Last updated: July 25, 2019.
It is a tale of two deportations, one from Tanzania to Kenya and back. The other, from Kenya to the United Arab Emirates. One a low-key affair, the other dramatically playing out on screens around the world.
The first ended up at the African Court on Human and Peoples's Rights, the other at the High Court in Nairobi, for both executive impunity is at play.
Not many people in East Africa would have failed to hear about Miguna Miguna failed to hear about Miguna Miguna, the flamboyant and abrasive Kenyan lawyer-cum-politician who has rubbed the Kenyan establishment the wrong way.
For the second time in as many months, Miguna was forcibly exiled by political leadership, who did not allow him to venture beyond the Jomo Kenyatta International Airport upon his return from Canada, where he had been earlier sent into exile.
Kenyan's Interior Cabinet Secretary Fred Matiangi, together with Inspector-General of Police Joseph Boinnet and Immigration Principal Secretary Gordon Kihalangwa, defied no less than 10 court orders directing them to produce Miguna in court, to release him, not to remove him from jurisdiction of the court and so on.
The three, however, failed to act on any of the court orders, later even frustrating service of court orders. They claimed Miguna had denounced his Kenya citizenship and so proceeded to "deport" him out of the country.
While speaking to a parliamentary committee a few days later, the three – who had been convinced of contempt of court and ordered to pay Kshs 200,000 ($2,000) to be deducted from their salaries said that "a clique of judicial officers" had been compromised by some lawyers and civil-society activists in order to discredit and frustrate the government.
They thus attempted to justify their disobedience of court orders on the grounds that they were acting in the best interests of the country and would not allow themselves to be swayed by the courts.
Its is not that difficult to see such an attitude sets dangerous precedent for the rule of law, especially regarding individuals rights.
When the executive decides to take upon itself to determine which court orders to obey and which others to disobey, the ground has been set for all sorts of other parties to do likewise.
That only lead to breakdown in the rule of law and total anarchy. That a government should be advancing such am agenda is unfortunate.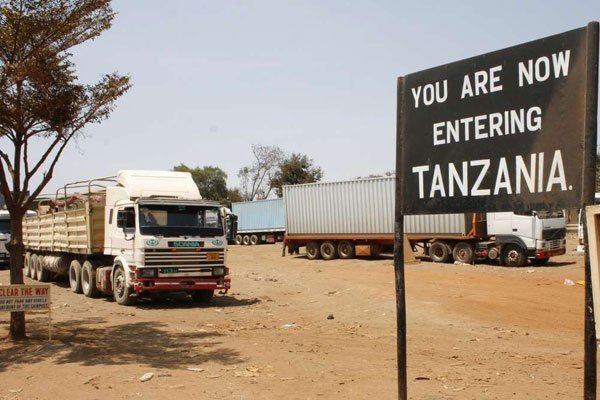 In this regard, the Tanzanian case shows the same brinkmanship by the executive. a citizen by the name Anudo Ochieng Anudo was deported from Tanzania to Kenya, which deported him back to Tanzania .
However, because he could not re-enter the country, he remained in the no-man's land at the boarder between the two countries at the small town of Sirari for several years.
The African Court on Human and People's Rights ruled that this deportation in 2012 was in violation of the Universal Declaration of Human Rights and the International Covenant on Civil and Political Rights.
And where as Kenya's move to send Miguna into exile obviously has heavy political undertones, it is difficult to see what Tanzanian government hoped to archived with Anudo's harassment.
But whichever way one looks at it, both expulsions smack of impunity. Courts of laws ought to adjudicate on such matters before something as serious as loss of citizenship can be executed. And while in Kenya's case the matter was actually before court, Tanzanians are not afforded any judicial remedy.
It now remains to be seen whether Dar es Salaam will respect and implement this ruling. Kenya has previously ignored implementing the African Court's judgments against it.
The court has no enforcement mechanism, but relies on the goodwill rights opens a new frontier in executive abuse of power against citizens.
If not nipped in the bud, it will now be increasingly possible for governments to render their opponents stateless. Such a decline in respect for civil rights should not go unchallenged, and it is gratifying that Kenyan opposition leader Raila Odinga came out strongly, albeit belatedly, to castigate the expulsion of Miguna from the country. More such voices are sorely needed.